Mindful Eating. Made Easy.
Locally Sourced & Organic Meals Delivered To Your Door in NYC/NJ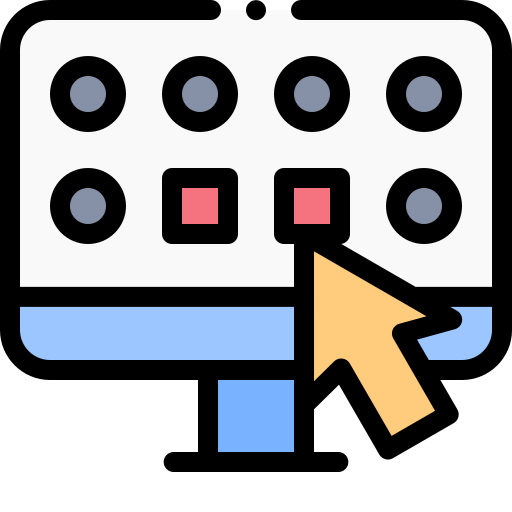 You Choose
Pick from our rotating menu of meals made with local, organic and certified humane ingredients. Checkout is easy and secure.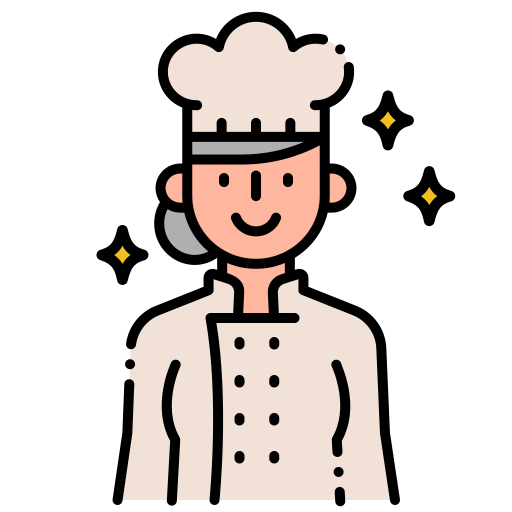 We Cook & Deliver
Our team of chefs sources the best ingredients, then prepares, cooks and packages your meals, which are then delivered directly to your door.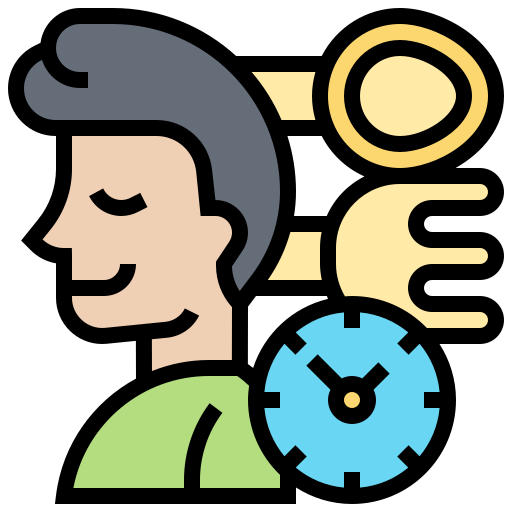 You Eat Mindfully
Simply heat-and-eat your meals when you're hungry. Stay nourished, feel energized and save time, (because your time is valuable)!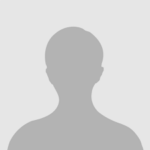 NYC
I recently moved to NYC and have tried at least a dozen meal services. Mademeals is without a doubt the BEST IN CLASS meal service around! The food is fresh, flavorful and all of the meats are extremely tender. It is extremely evident that all of the ingredients are fresh and never frozen. Do yourself a favor and try mademeals, you won't be disappointed!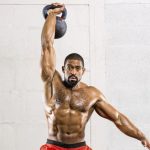 Jersey City, NJ
As a gym owner and Men's Health Magazine's Fittest Trainer, I have tried countless meal delivery services over the years. I can say unequivocally that mademeals is head and shoulders above everything else I've tried. They use local, organic, and sustainable ingredients. Their menu offers variety without doing too much. And arguably most important of all: their meals are legitimately DELICIOUS! I HIGHLY recommend mademeals to anyone looking to eat well without sacrificing flavor!
Jersey City, NJ
Once I started with mademeals I never looked back. I can't believe how both healthy and delicious their meals are! The variety of what they offer (individual meals, bulk options, breakfast, salads, juices) is impressive. Also importantly I appreciate the flexibility that you can order as needed versus being committed to a subscription. Lastly their customer service is outstanding! They hit every mark you won't regret it!
Freehold, NJ
It's so difficult to find healthy meal delivery options, so I was so happy to come across mademeals. Meals are delicious, healthy and fresh. They use local and organic ingredients. Because they are fresh, you have to eat them within a few days. There seem to be more meat options than vegetarian, but still lots of veggie, vegan and some gluten-free choices too. Would recommend.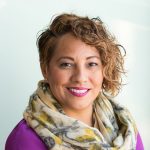 Weehawken, NJ
I have tried almost every meal plan out there… and I LOVE mademeals. The food is so fresh and tasty and fits with my sustainable and healthy eating philosophy. Definitely try this service out!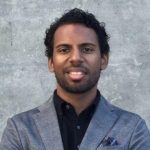 Brooklyn, NY
I wasn't sure if signing up would be worth it. After ordering for the past 10 months, I can say I've saved so much time that I used to spend shopping, cooking, cleaning, and ordering from various takeout spots that would often give me stomach issues. Now I can go about my days without worrying about what to eat.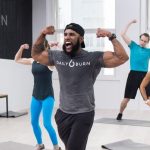 NYC
I'm the owner of Trooper Fitness in NYC, and also a trainer/online virtual coach. The food is delicious and delivery is so convenient. Their low carb options taste so good, and have made all the difference for me. Shout out to that garlic cauliflower mash and the amazing range of protein options like the boneless short rib or pepper glazed salmon. There's also vegan options!!!!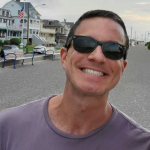 Chelsea, Manhattan
mademeals has been a terrific delivery service for me over the past few months and the meals are portioned just right and taste amazing. It is a great meal service that I highly endorse and recommend. Well done Jesse and team!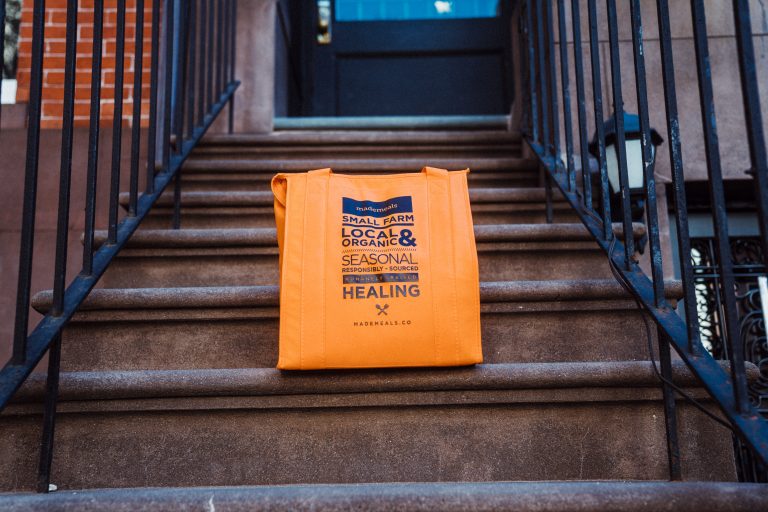 Delivery Areas
Enter your zip code below to see if we deliver to your city/town
Delivery Areas
Congratulations we deliver to your zip code! Check out our menu to see some of our customer favorites and newest meals to start your order today.
Delivery Areas
Unfortunately We do not Deliver to [00000]. Please enter your email below and we will notify you when we start shipping to your zip code.
Chicken – Peruvian Chicken Breast

Pasture-Raised Chicken Breast, Steamed Jasmine Rice (or Double Portion Veggies), Steamed Broccoli, Roasted Red Pepper & Aji Verde Sauce

Select Options

{"sku":"","label":"Steamed Jasmine Rice","price":"","image":"","price_type":"quantity_based","checked":"steamed-jasmine-rice","checked2":"steamed-jasmine-rice","option_checked":["steamed-jasmine-rice"],"allergens":"soy","ingredients":"","ingamounts":"","ingramounts":"","ingshows":"","ingredients_desc":"Jasmine Rice, Yondu Vegetable Essence*, Lemon Juice, Olive Oil, Himalayan Pink Salt, Black Peppercorns (Whole)","calories":"0","protein":"0","carbs":"0","fat":"0","fiber":"0","sugar":"0","sodium":"0.3"} {"sku":"","label":"LOW CARB - Double Portion Veggies","price":"","image":"","price_type":"quantity_based","checked":"steamed-jasmine-rice","checked2":null,"option_checked":["steamed-jasmine-rice"],"allergens":"","ingredients":"","ingamounts":"","ingramounts":"","ingshows":"","ingredients_desc":"","calories":"-130","protein":"-3","carbs":"-49","fat":"1","fiber":"3","sugar":"7","sodium":"0.3"}

Seafood – BBQ Grilled Shrimp

Sustainably-Sourced Shrimp, Mashed Potatoes (or Garlic Herb Cauliflower Rice), Green Beans, Maple Cayenne Roasted Carrots & Honey BBQ Sauce

Select Options

{"sku":"","label":"Mashed Red Potatoes","price":"","image":"","price_type":"quantity_based","checked":"mashed-red-potatoes","checked2":"mashed-red-potatoes","option_checked":["mashed-red-potatoes"],"allergens":"coconut","ingredients":"","ingamounts":"","ingramounts":"","ingshows":"","ingredients_desc":"Potatoes - Red*, Vegan Butter* (Coconut Oil, Organic Coconut Milk, Olive Oil. Contains 2% less of: Apple Cider Vinegar, Salt, Guar Gum, Xantham Gum, Sunflower Lecithin), Fresh Garlic, Chives, Himalayan Pink Sea Salt, Black Pepper (Ground)","calories":"0","protein":"0","carbs":"0","fat":"0","fiber":"0","sugar":"0","sodium":"0"} {"sku":"","label":"LOW CARB - Cauliflower Rice","price":"","image":"","price_type":"quantity_based","checked":"mashed-red-potatoes","checked2":null,"option_checked":["mashed-red-potatoes"],"allergens":"","ingredients":"","ingamounts":"","ingramounts":"","ingshows":"","ingredients_desc":"Cauliflower Rice, Chosen Food Avocado Oil (Avocado Oil), Kosher Salt, Granulated Onion, Garlic Powder, Basil - Dry, Thyme - Dry, Black Pepper (Ground), Parsley Dry, Nutmeg Ground, Oregano Dry, Dill - Dry","calories":"-130","protein":"-2","carbs":"-25","fat":"-11","fiber":"0","sodium":"0.3"}
Ordering Takeout

Cooking

Time

Ordering Takeout

Cooking

Time

Cost

Ordering Takeout

Cooking

Cost

~$25-$30
Per meal (after tip and delivery fee)

Effort

Ordering Takeout

Cooking

Effort

Deciding where to order from, what to order, waiting & inconsistent quality

Planning, shopping, prepping, cooking, cleanup

Heat-and-eat. (That's it!)

Get $40 OFF Your First Two Orders
($20 off each order of $80+)