Reaching Your Fitness Goals Using mademeals
Hard Cut
        * Carbs only for breakfast
        * Lunch/Dinner (Choose low carb variants on meals, like Cauliflower Rice, Double Portion Veggies, Squash or Cauliflower Mash)
Moderate Cut
        * Carbs for breakfast
        * Carbs for Lunch
        * NO Carb/Starch for Dinner (Choose low carb variants, like Cauliflower Rice, Double Portion Veggies, Squash or Cauliflower Mash)
Maintenance
        * Carbs every meal (can gain or lose depending on your body type and metabolism)
Bulking
        * Add a fourth meal and have carbs everyday.
        * Consume five meals in some cases.
**These are general guidelines. For specific goals, seek one on one help from one of our nutrition certified coaches at Trooper Fitness**
Prince Brathwaite
"WHEN THE GOING GETS TOUGH, TROOPERS GET TOUGHER."
NASM CPT
NASM Corrective Ex
NASM Fitness Nutrition Specialty Cert
USA Weightlifting
Certified Kettlebell Instructor (KBC)
AFAA Group Ex
Integrated Stretching (Annette Lang)
CPR/AED
Nationally Qualified NPC Classic Physique Competitor
ABOUT TROOPER PRINCE
Popular for his high intensity motivational style of coaching.
Passion for functional/ performance training, training for aesthetics (bodybuilding), and weight loss.
Enjoys making people around him better and becoming better from being around inspirational people.
WHAT 3 EXERCISES WOULD TROOPER PRINCE DO FOR THE REST OF HIS LIFE?
Pull up (never know when you may be hanging and your life depends on a pull up)
Power Clean to Thruster (involves pretty much all major muscle groups)
Sprints (True sprinters always have awesome bodies)
What does Trooper Strong mean to Trooper Prince? Trooperstrong is the ability to meet adversity head on with the unrelenting positive attitude that "I will not give up." That #ALLWEKNOWISGO mindset!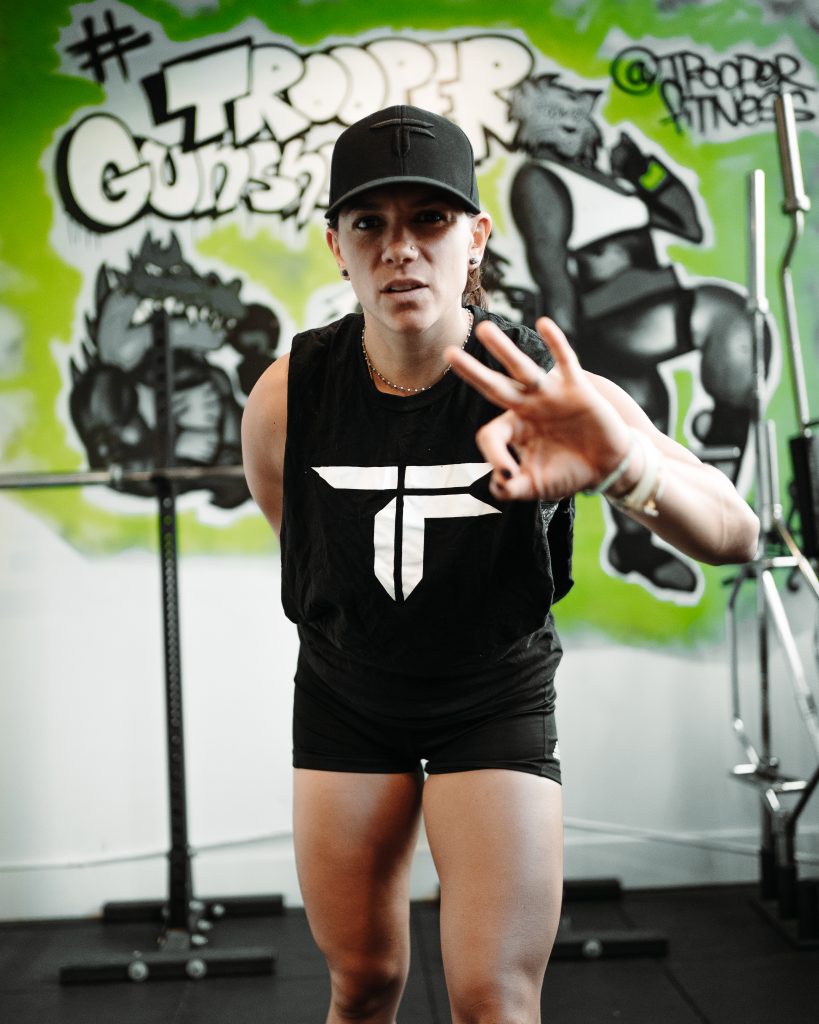 Jen Romanelli
"GET A REAL PROBLEM."
NASM CPT, PES, FNS
AFFA
RN
ABOUT TROOPER JRO
As a nurse and personal trainer, being healthy and understanding one's body mechanics is second nature for Trooper JRO. Her experience lies in Athletic Sports Conditioning as a volleyball player and coach but has worked in the personal training space for years, delivering tailored training solutions for injured clients during their recovery period to hard-core athletes looking for innovative training techniques.
WHAT 3 EXERCISES WOULD TROOPER JRO DO FOR THE REST OF HER LIFE?
Burpee because it's one of the best total body workouts and can have a ton of variations by adding a plyo or pushup.
Pullups; they are the most challenging for JRO but she is always up to pushing past obstacles.
Squats: as a nurse having endurance, especially in your legs and core, is crucial. Squats help to promote strength in those legs to carry her through everyday life!
WHAT DOES TROOPER STRONG MEAN TO TROOPER JRO?
According to Trooper JRO, being Trooper Strong is a way of life: it's a commitment to a stronger and more powerful you. It's about seeing obstacles as opportunities for greatness. Her motto: Create a goal. Meet it head on. Set the bar higher. Repeat.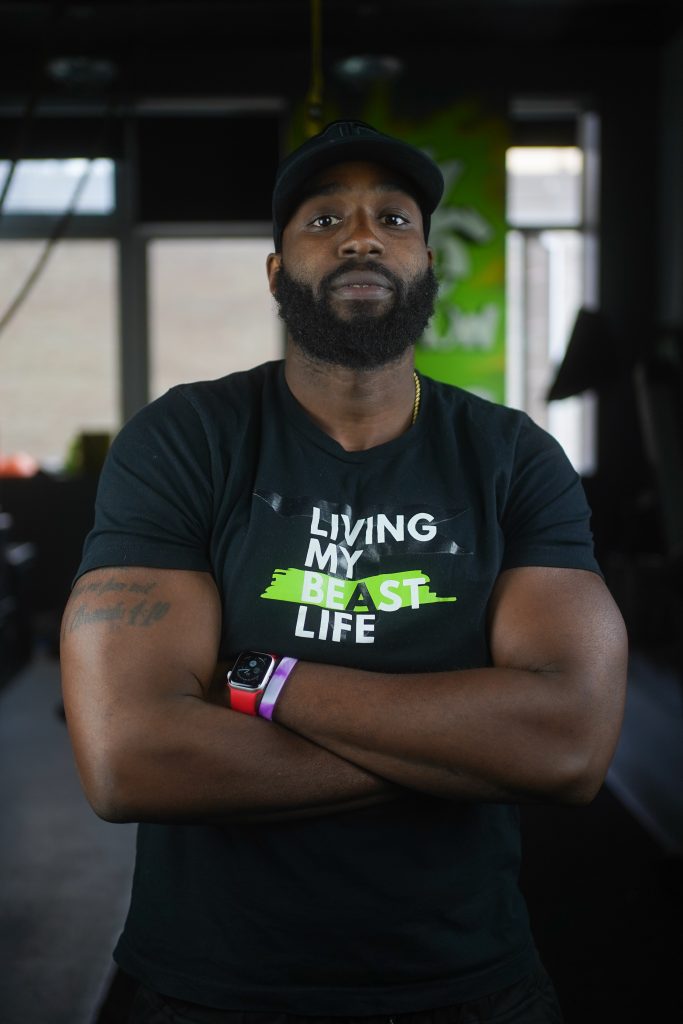 Rico Daley
"NO ONE CAN JUDGE EFFORT: NO ONE! THAT'S BETWEEN YOU AND YOU!"
CPR and AED Cert
Ace PT since 2014
ABOUT TROOPER RICO
Rico is originally from Charleston, SC, and was raised as a military brat. His family moved around a lot before settling in Jacksonville, NC. Rico is 28 years old and has spent the last 10 years chasing his dream of becoming a Professional NFL Player. Just like they say, "shoot for the moon, even if you miss, you'll land upon the stars." Chasing that dream led him to his career. He loves training, sweating, and getting better–it's what builds us. Together we all are going to grow and be better. Fitness has opened doors and given him great health: mentally, physically, and spiritually. It's Rico's lifestyle.
Taking one of his classes and you will find that Rico is passionate, attentive, and giving it everything he's got so you do the same!
WHAT 3 EXERCISES WOULD TROOPER RICO DO FOR THE REST OF HIS LIFE?
Heavy Tire Flips
Push-ups
Pull-ups
WHAT DOES TROOPER STRONG MEAN TO TROOPER RICO?
Trooper Strong is giving everything you got from the moment it starts. All we know is go!